Pioneer Foodservice Equipment & Supplies
YES! We are open to the general public every weekday from 8AM to 5PM.
For those of you who are not familiar with our location, we are right next to Metro Appliances on the Boulevard, across from the old(er) Kum and Go.
Food for the New Year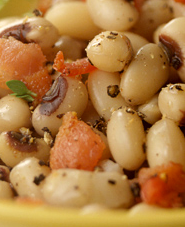 Traditions and Trends for 2014
All over the world, there are traditional food items prepared around the New Year that, among other things, are supposed to bring the eater good luck. Themes of green and gold abound, with most foods conjuring up health, prosperity and moving forward.
Long Noodles: Long noodles symbolize (what else?) a long life and are typically prepared as part of Asian traditions using a stir fry.
Pork: The pigs habit of pushing their snouts forward through the ground symbolize moving forward. Many countries have some tradition of eating pork around New Years - though eating pig-shaped cookies or other treats also count as well.
Black Eyed Peas: A southern tradition, black eyed peas are often served in a dish called "Hoppin' John". The peas are considered good luck due to their abundance; leftovers can be eaten to promote prosperity.
Cornbread: Another southern staple served throughout the year, cornbread's classic yellow color resembles gold, which in turn is supposed to bring the eater prosperity in the New Year.